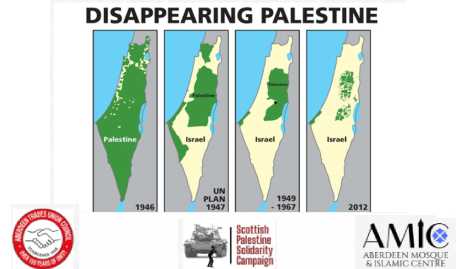 Disappearing Palestine
May 13, 2023
With Saif Kassis, BADIL International & Legal Advocacy Officer
As we mark 75 years of the Palestinian Nakba, Israel continues to forcibly displace the Palestinian people.
Saif will provide insights into the current situation of Palestinian refugees, the ongoing denial of Palestinian collective rights to self-determination and return, and the responsibility of the international community.
This is also an opportunity for us to discuss how we can take the campaign forward in Scotland.