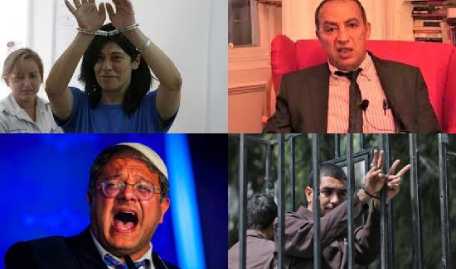 Palestinian Prisoner Testimonies
May 10, 2023

Scots Palestinians tell their stories and their families' stories
May 8, 2023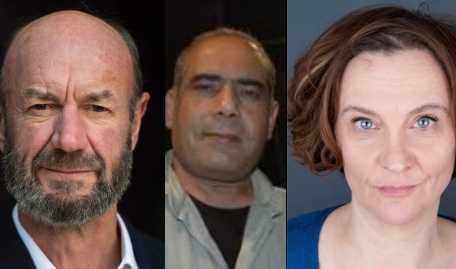 Tam Dean Burn, Pauline Goldsmith and Ghazi Hussein and guests lead an evening of readings inspired by the Palestinian struggle for freedom.
Ghazi Hussein is a Palestinian poet and playwright, born to a family in exile from Palestine. Ghazi was first imprisoned at the age of 14. He was never charged but was 'guilty of carrying thoughts'. Repeatedly imprisoned and tortured over the next 20 years, he says that poetry saved his sanity.
'If I still remained in my place of birth…my voice would be silenced. Here in Scotland I have the opportunity to tell my story, one which I believe is important and relevant to what is happening across the world at this time'.

Pauline Goldsmith is an actress, comedian and writer from Belfast, Northern Ireland.
Her first work was a one-woman Irish wake play titled Bright Colours Only. It was for two years at the Edinburgh Fringe Festival, and also performed in England and Brazil. Pauline is a double nominee of The Stage Best Actress Award, which she won for Samuel Beckett's Not I.
Tam Dean Burn has been a professional actor and theatre maker for 40 years. As an actor he's played Roddy the barman in the iconic Scottish movie Local Hero and gangster Thomas McCabe in BBC's River City. His other recent TV work includes Trust Me season 2 (BBC), The Victim (BBC), Shadow and Bone (Netflix), Fortitude season 3 (Sky Atlantic). Tam has a long term working relationship with Irvine Welsh, narrating 10 of his audiobooks and touring internationally his one man show of Filth.