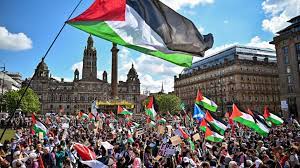 Demonstration – Freedom for Palestine! End Israeli Crimes!
May 13, 2023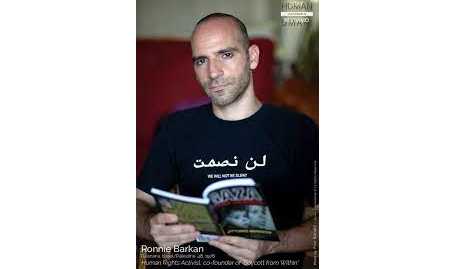 The current Israeli regime – continuity and change
May 9, 2023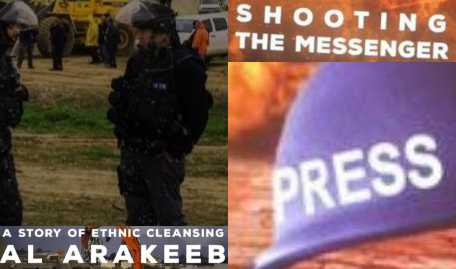 Musheir El Farra is from Gaza, where many of his family still live, although many have been killed – by a "smart bomb" partly made in Glenrothes, Fife. He is the author of When the Sky Rained White Fire.
Musheir will present two short films. Shot and edited by the Palestinian Vanguard Channel in the Gaza Strip, the films are produced by our friends at Sheffield PSC.
"Shooting the Messenger" (13 minutes); 2022
This film exposes the Israeli crimes against Palestinian journalists.  Interviews with five Palestinian journalists who were injured by Israeli army fire while covering attacks on the Gaza Strip; Some of them suffered permanent disability.
"A story of Ethnic Cleansing –  "Al Arakeeb"" (17 minutes"); 2022
The village of Al Arakeeb, 7 Km north of Beir El Sabaa in Alnaqab has been destroyed 204 times by the Israeli army.  This film tells the story of the people of Al Arakeeb; their determination to stay on their land and the role of the British charity Jewish National Fund (JNF) in supporting the Israeli government's ongoing destruction of Al Arakeeb.
Glasgow
Edinburgh
May 11, 2023 – 7:30 pm to 9:00 pm
Renfield Centre
260 Bath Street
Glasgow
G2 4JP
May 12, 2023 – 7:30 pm to 9:00 pm
Augustine Church
George IV Bridge
Edinburgh
EH1 1EL