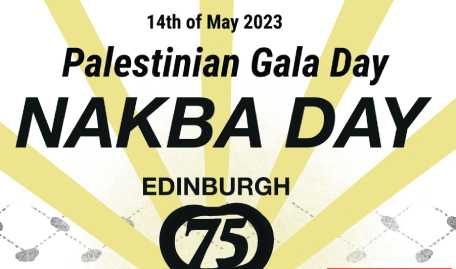 Palestinian Gala Day (75th commemoration of Nakba Day)
May 14, 2023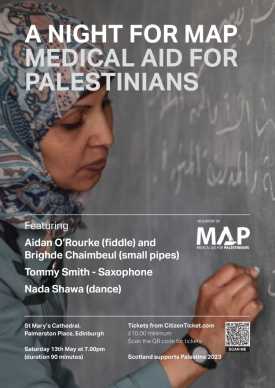 San Ghanny sings for Palestine
January 10, 2023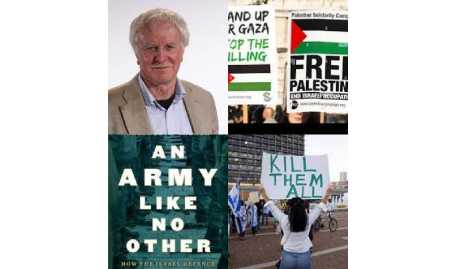 The Palestinian people are in great peril. Mass demonstrations are shaking a polarised Israel but the dividing line is between Netanyahu's base preparing to accelerate, even complete, the ethnic cleansing begun in 1948 and his opponents in the military-corporate establishment who prefer to continue with slower but remorseless dispossession.
Haim Bresheeth is a founder member of the Jewish Network for Palestine. He is a consistent opponent as well as a meticulous analyst of the Zionist project and the murderous state which that movement spawned. How did Israel reach the current stage where open advocates of genocide control key parts of the state's machinery of repression, while the US, the EU and the UK continue business-as-usual, including the arms trade?
Bresheeth is a Professorial Research Associate at SOAS University of London. His book An Army Like No Other: How the Israel Defence Forces Made a Nation was published in 2020.
Palestinian author Nur Masalha reviewed the book: "Israel's drive to become a modern-day nuclear Sparta could only be ensured by An Army Like No Other — an army at the centre of illegal occupation, the creation of settler-colonial facts on the ground…this book is a must for those seeking to understand the centrality of the most powerful institution of Israel and for those who wish to see a just and lasting solution in Palestine–Israel.
For Israeli historian Avi Shlaim, the book "reveals a yawning gap between the propaganda about 'the most moral army in the world' and the dark reality. Through a wide-ranging historical survey, studded with little known facts, it exposes the army for what it really is: a brutal police force of a brutal settler-colonial state".
Edinburgh
Glasgow
May 8, 2023 – 7:30pm to 9:00pm
Augustine Church
41 George IV Bridge
EH1 1EL
May 9, 2023 – 7:30pm to 9:00pm
John Smith House
145-165 West Regent Street
G2 4RZ