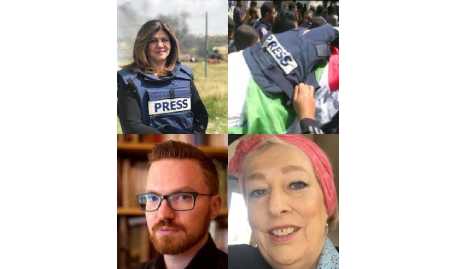 Commemorating Palestinian journalist Shireen Abu Akleh
May 9, 2023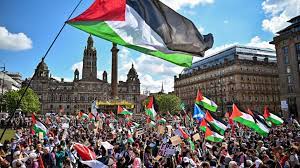 Demonstration – Freedom for Palestine! End Israeli Crimes!
May 13, 2023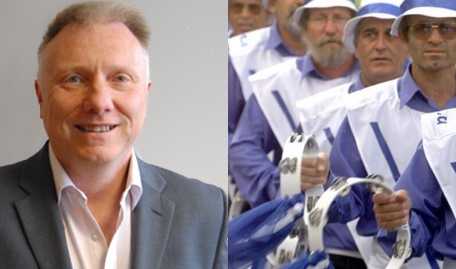 Alasdair Black lectures at the University of the West of Scotland on Scottish church history and has served as senior pastor of Stirling Baptist Church for 25 years. He published 'The Balfour Declaration: Scottish Presbyterian eschatology and British policy towards Palestine'
He will discuss the rise of Christian Zionist thinking in Britain well before Herzl's development of Zionism as a European Jewish movement and the pathways that led from Scottish Presbyterianism to the Christian Zionism that took root in the USA and has become a major political force there.
"Christian Zionism or Restorationism — the belief that the Jewish people were destined by God to have a homeland in Palestine and Christians were obliged to use means to enable this to take place — existed as a well thought out, influential and coherent belief system long before any form of political Jewish nationalism had ever emerged in Europe,..
"It was this tradition that allowed the Zionists to overcome significant Jewish opposition in both Britain and America and the general political reluctance to support a homeland for the Jews in Palestine."  Alasdair Black
Glasgow
Edinburgh
Mon 8 May 2023 – 7:30 pm to 9:00 pm
Grand Central Hotel (Glasgow Central Station)
99 Gordon Street
G1 3SF
Tue 9 May 2023 – 6:00 pm to 7:15 pm
Augustine Church
41 George IV Bridge
EH1 1EL